upcoming events
KCBC 2020 SEASON
.01
about the company
KCBC is one of Philadelphia's premier contemporary ballet companies. Founded in 2016 by Kimberly D. Landle, the company is currently entering its third season. KCBC was founded on the idea of challenging the boundaries of classical ballet. The company and the choreographers try pushing the dancers' bodies to explore movement that extends past the classical format while continuously exploring and challenging the body to venture in new directions. Klassic Contemporary Ballet Company is comminuted to creating work that not only engages the body, but truly tries to connect both the dancer and the audience through all emotional, mental, and physical states. Allowing our dancers to tap into their most genuine emotions and making each piece unique to them, all while studying and trying to understand current and past events. Under the direction of Landle the company is creating art that is athletic, dynamic, and emotionally charged all while staying true to the fluidity, grace, and vigorous use of technique in classical ballet.
Fringe review written by Gina Palumbo
Fringe review written by Gina Palumbo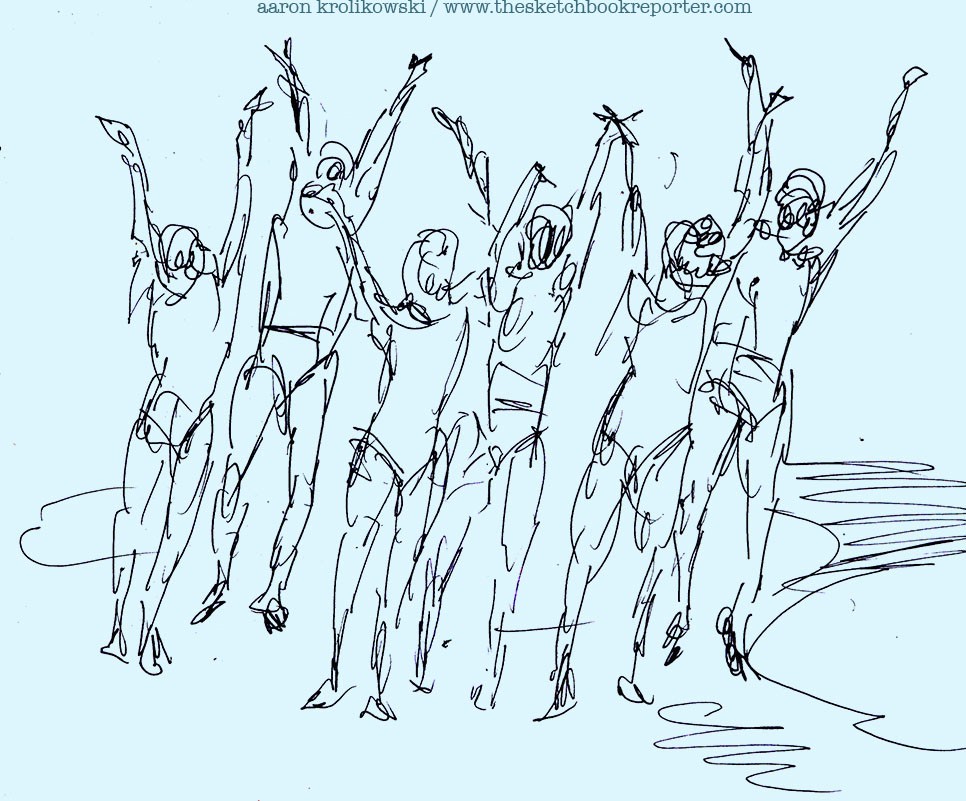 sketches by Aaron Krolikowski
.04
KCBCII
KCBCII was originally a summer intensive for pre-professional dancers ranging from 12-18 years of age. This summer we expanded not only the age range of our program as well as opening it up to three levels, but we have also expanded the outline and commitment that makes up the second company.
This summer for nine weeks the students attended classes conducted by a variety of guest artist who were chosen based on their unique styles and what the could bring to the kids. For the nine weeks leading up to the Fringe Festival the dancers took two hours of classes and then an hour and a half of choreography. The intensive was made to challenge the students while broadening their basic knowledge of dance and technique. The program immersed the students in the physical, mental, and all responsibilities that come along with being a professional artist. The summer intensive will continue to run with THREE levels and a wider age range.
As of the 2018-2019 dance season KCBCII will officially become a year round program where pre-professional dancers are exposed to multiple learning aspects of dance; such as the conditioning, technique, and performance opportunities that are offered while being in a professional atmosphere.
.06
CONTACT US
For additional information or questions about our upcoming events feel free to contact us!